The Montessori educational style is becoming more and more popular among parents who wish to support their child's natural love of learning and autonomy with an educational system based on those values. Read on to learn more about what Montessori style learning is and how you can implement it with your child!
HOMESCHOOLING
Let's see first what "homeschooling your child means" and how to do it properly in Florida.
WHICH METHODS OF SCHOOL ALLOWED IN FLORIDA
Florida is a national leader in providing parents a diverse array of school choices. So, if you're a parent in Florida, you have access to more K-12 education options than you might realize. Knowing and navigating these options can help you find a school where your child's personality, gifts, and academic strengths flourish.
Florida families can choose from six main types of schools: traditional public schools,public charter schools, public magnet schools, private schools, online academies, homeschooling, and learning pods.
HOMESCHOOLING
However, under Florida homeschool laws parents must provide sequentially progressive instruction to their students to satisfy Florida's compulsory education requirements. This can be met by any of the options below:
Parent/legal guardian instructs the child
Student attends part time public or private school
Parent may hire a tutor
Student enrolls in correspondence courses
Homeschooled students must also be evaluated every year to show the educational progress they've made. Parents can select the method of evaluation provided in Florida Statute and submit it to the superintendent's office.
FIRST STEPS
According to the Home Education statute, section 1002.41, F.S., parents have 3 statutory requirements:
File a Letter of Intent with the school district that you reside in. A list of Home Education coordinators can be found here: Home Education District Contacts.
Annual Evaluations are to be turned in to the school district that you reside in.
File a Letter of Termination with the school district that you reside in when you have completed your home education program.
There are many things to take care of before starting your homeschool. One important step is filing the notice with school system so that you can be certain about availability and registration deadlines for students in Florida public schools. You must file this within thirty days after establishing a new educational setting, whether by letter or through an official form at least six years old at time it's submitted – no extensions will be granted! You have two options when submitting notices: hand delivering them yourself at their local board's offices (or via certified mail), OR having someone else do it on behalf if needed because taking time off work isn't always possible
Each district has a home education contact who works with homeschooling families regarding home education programs.
HOMESCHOOLING WITH MONTESSORI
For many different reasons, your choice is Homeschooling. You don't really know what method choosing. You heard about Montessori but you don't really know what it means. Let 's see if we can help you
Maria Montessori was an Italian physician, educator, and innovator, acclaimed for her educational method that builds on the way children learn naturally.
She opened the first Montessori school—the Casa dei Bambini, or Children's House—in Rome on January 6, 1907. Subsequently, she traveled the world and wrote extensively about her approach to education, attracting many devotees. There are now thousands of Montessori schools in countries worldwide.
Using scientific observation and experience gained from her earlier work with young children, Maria designed learning materials and a classroom environment that fostered the children's natural desire to learn and provided freedom for them to choose their own materials.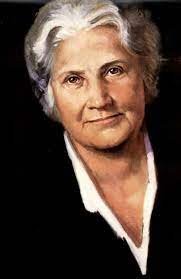 MONTESSORI METHOD AND BENEFITS
A new paper published in Frontiers in Psychology provides more evidence that a Montessori education may be superior to traditional methods of education, especially on measures relating to students' long-term psychological health and well-being.
CHILD'S MONTESSORI EDUCATION
The method is quite easy to reproduce at home. You will have to treat your child not as a baby, but as a human being who needs guidance and limits to progress at his/her own path.
PRINCIPLES OF MONTESSORI LEARNING
Let's take a look at the 7 most important principles of Montessori education.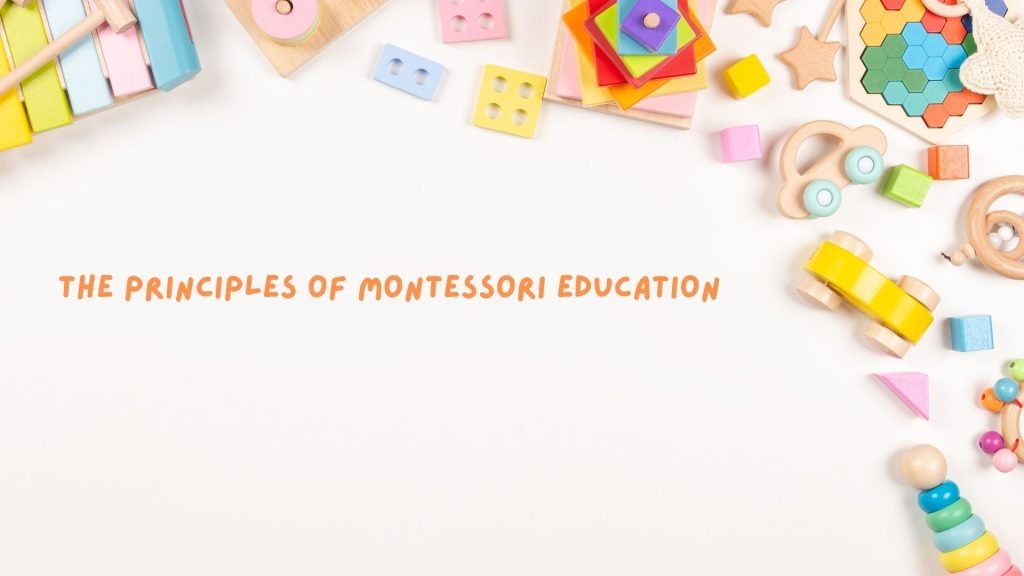 PLAY IS WORK
The first principle is that your child will learn better if he/she doesn't realize that he/she is learning.
Have you ever noticed that your child remembered all the things the zookeeper said when you visited the zoo the other week-end? But it is always a struggle to know by heart what the teacher said about the circle of life and the graphic that was given. Because the activity at the zoo was fun, your child absorbed everything the zoo keeper said. On the contrary, being seated at a table in front of a black board is more boring to him/her and conducive to daydreaming.
PREPARED ENVIRONMENT
One way in which Montessori promotes focus is through a carefully prepared environment, a key component of Montessori learning. You will have to prepare a nice montessori classroom or an engaging playroom .
Children, like adults, like beautiful environment. When you are at the office, you have your favorite cup, a family's picture, a beautiful notebook bought at your favorite bookstore. Your child is alike.
But as your office, the environment must be in order, because it is easier to find the things you need.
Children also are creature of habits and need to have a routine. It is reassuring and give them the feeling that their control their world, even at a young age.
Imagine going every morning to your job without knowing your daily tasks, or if your boss will jump in your office with a new idea every morning. What a stressful environment, isn't it?
OBSERVATION
By observing your child, you can provide appropriate activities and create an environment that will support the development of the skill they are currently focused on.
For example, young children are often amazed by dinosaurs, don't ask me why. But you will need to wait until college and a minor in History or Biology to learn more about them. Or princesses! When do you learn about knights and princesses? When you are old enough to be in a world history class. By observing your children, you could teach them more about those periods when they are ready and expressing their own interest in those subjects. It does not really matter if they are not able to remember all the crucial dates, because, who can really do that anyway? Learning is about more than memorizing numbers and facts.
FREEDOM within LIMITS
Montessori teachers and parents are guides (or, as Maria Montessori used to say, gardeners).
It doesn't mean not fixing any limits, but giving your child a choice within those limits you previously fixed.
For example, at night, they have to get in their pajamas, brush their teeth, and go to bed, putting their toys away: that is your rule.
But you can let him/her chose how to organize these tasks. Brushing the teeth first instead of getting dressed for the night first.
RESPECT
The Montessori method is about mutual respect between the child and the parent. A quick illustration: your child has to be polite, but so do you. Have you ever yelled at a colleague because this person was touching your pens or was not fast as you wished? No. You asked gently to not mess with your organized desk, or you ask if there was a problem that was avoiding him/her to do the job faster.
HANDS-ON-LEARNING
Hands-on (also called experiential learning) can be activities like making an analog clock from a paper plate, brass fastener, and two strips of paper in the shape of arrows. Students make the clock face, then learn how to tell time.
Children' s brain are like sponges; they can learn so many things easily. And it is even faster if they can do it themselves. Like your colleague showing you how the latest software works; you will understand better when you will have YOUR hands on the keyboard.
INDEPENDENCE
"Never help a child with a task at which he feels he can succeed." Dr Montessori
When a kid struggles to find an answer, or to cut out a paper, it is human to feel like helping him/her. You want your kid to success and not feeling helpless or disappointed. But people also learn off their mistakes. So let him/her handle it, and show your kid that your trust him/her. You will be surprised.
MONTESSORI AT HOME
WHAT A TYPICAL MONTESSORI DAY WOULD BE LIKE?
Read the testimony of Juli to read her typical weekday :
· We wake up and we all get right into practical life activities, we all prepare and cook breakfast, we set the table, clean up afterwards, do some laundry, get dressed and ready for the day.
· After our "morning cycle" we begin our homeschool lessons. During this time we focus more on sensorial, language and math lessons.
· Once we are done we have lunch and the kids have quiet time.
· After quiet time we clean up, my son has some screen time on a tablet while my daughter and I focus on some of her deeper elementary lessons. Once we are done they can watch a show together.
· We then get ready to go out. We go to the library, the park, or go on a neighborhood walk. We stay out until it's time to have dinner.
· We come back home to have dinner together as a family. We start our night routine and then it's time for bed.
· I usually take my Montessori certification classes at night, and after that I spend time with my husband before going to bed.
Montessori at Home – Example of a Daily Schedule (Primary)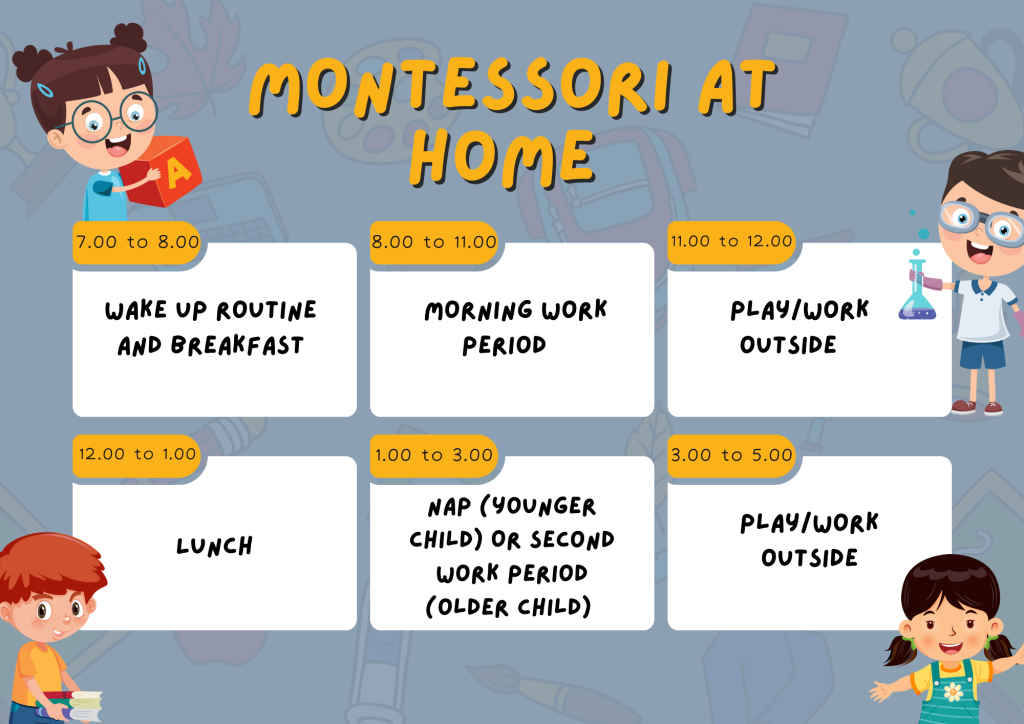 In addition to suggested outside activities, this would be a good time for a neighborhood walk or bike ride, if appropriate.
5:00 to 7:00 Dinner and Family Time
DIY MONTESSORI LEARNING RESOURCES
Because it is not easy to become a teacher without having a curriculum, you will have to find resources.
Luckily, in our modern era, you can find everything everywhere!
For example, on those websites you will be able to find digital and printable resources:
They will help you starting your journey in the Montessory's world!
Because it takes a village to raise a child, you might be eager to meet other homeschooling parents, especially those who, like you, chose the Montessori method.
MONTESSORI TOYS AND LEARNING ACTIVITIES
At a preschool age or for older children, you can find a lot of activities in your everyday life.
EDUCATIONAL TOYS AND ACTIVITIES
Fine motor skills with meal preparation
Montessori education is known for promoting a child-centered approach, with activities designed to foster the development of a wide range of skills. One area in particular that montessori educators focus on is teaching children about food prep. This involves giving children the opportunity to learn about basic kitchen skills like washing their hands, cutting and slicing ingredients, and cooking meals. Through these activities, montessori students develop self care, independence, and fine motor skills. In addition, practicing grace and courtesy by sharing their food with others is an important part of montessori education as well. So whether you are a montessori teacher or just looking to incorporate some fun practical life activities into your kids' day, food prep is definitely something to consider. After all, it's not just great for them; it's delicious too!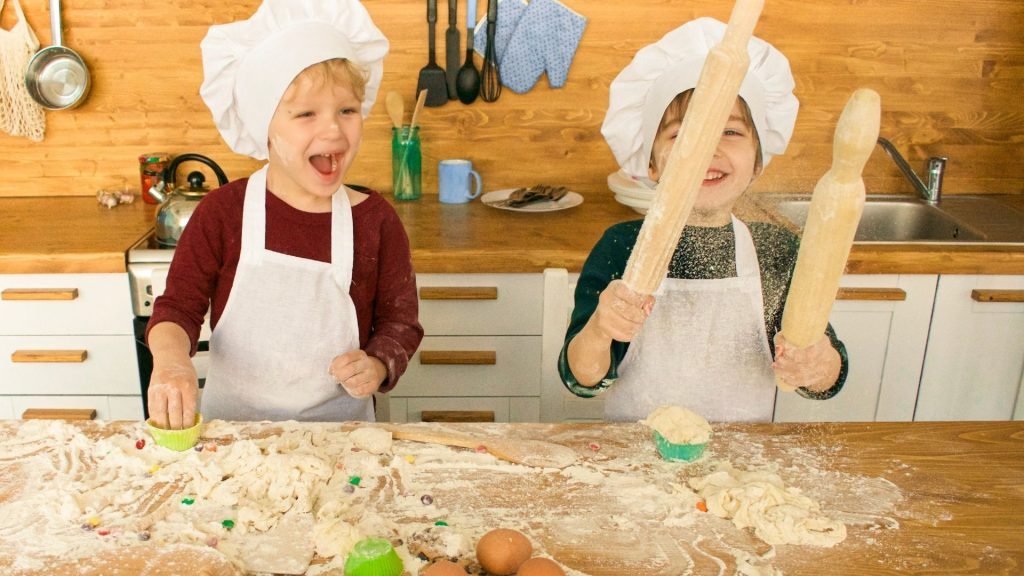 Gross motor skills with sport
One of the best ways to encourage gross motor development is through montessori gross motor activities. These activities are specifically designed to help children develop the muscles and coordination necessary for gross motor skills. Many montessori schools have special equipment and areas set aside for these activities, but there are also many montessori gross motor activities that can be done at home. These activities are a great way to bond with your child while helping them develop the skills they need for a lifetime of physical activity.
You don't necessarily need specific equipment . Have your child play hopscotch or trampoline in your garden. Go on a walk, on a bike, do some yoga or dance with your kid.
Hand eye coordination
Developing strong hand-eye coordination skills is essential for a child's overall development. These skills play a key role in key life skills like reading, handwriting, and sports, and are also critical for motor control and sensory perception. There are many different ways that parents and educators can help young children to strengthen their hand-eye coordination skills early on. For example, montessori activities like pegged toys are great for developing fine motor control and hand-eye coordination. Other activities like threading beads or using clothespins can also be effective in promoting these skills. Additionally, montessori sensorial activities like puzzles can help children to develop their sense of touch and gain better understanding of shapes and spatial relationships.
You might be surprised to learn that building blocks have been scientifically proven to build important skills. Research has shown that block play supports the development of social skills, abstract thinking, creativity, mathematical thinking, literacy and more. In fact, one montessori study found that children who played with blocks had better developed motor skills and spatial awareness than those who didn't. So if you're looking for a way to boost your child's development, consider investing in some quality building blocks. With a little imagination, they can take your child's learning to new heights.
MYBULLETOYS' RESSOURCES
My Bulle Toys was founded in 2019. The creator, Fanny, is a mother of two and French teacher in a French-American bilingual school in Florida. She's spent years combining the best of both worlds between the French and American educational philosophies, learning that offering a variety of learning tools and approaches helps every child find the right path for them and enjoy learning.
A teacher and a mother, she is interested in the Montessori method and is proud to offer to her customers Montessori Resources for French speakers with her SPECIFIC MONTESSORI ACTIVITIES, but also, educational toys that can help Montessori parents in their daily life.
For example JANOD educational toys. All Janod materials and activities have an essential goal to make learning hands-on, connect hand and brain and provide an opportunity for discovery.
On the website or in store, you will find a wide range of products for all ages, that will help your kid, young or older, to learn and have fun at the same time.
We hope to see you soon!