In our modern world, interculturality is no longer something rare (without speaking of dramatic situations in which people have to flee their own country). Thanks to the development of transportations and the decrease of their price, traveling has become easier. Then, the internet made the world even smaller, allowing people to apply to foreign jobs with just one click. Knowing an other langage is a chance .
You don't come without a luggage, you bring your culture, your souvenirs, your native language with you. And when a child comes, you may want to transmit this to them.
BENEFITS OF SPEAKING THE FRENCH LANGUAGE
WHO SPEAKS FRENCH
You may have come with your spouse to the US, and after years living here, a child was born and raised in your host country. The only bilingual place in their life is their house. It is even harder, if the family came with children; they will have to learn a new language, putting effort to be integrated without losing their native language.
Or you came alone, found your spouse and you are the only one making your child a bilingual kid.
Over the years, if nothing is done to preserve it, the minority language will be replaced by the dominant language. In the end, family bilingualism will only have been temporary. When we consider bilingual education as a long-term project, it is mainly a matter of taking care of the weak language, the one that is in a minority position compared to English.
It is going to daily fight to keep the minority language alive, but, for many reasons, it's worth it.
BENEFITS OF BEING BILINGUAL
It is a chance to be multicultural. How not to be open minded when you come from 2 different cultures? The empathy, the understanding of others and the capacity to adapt are increased thanks to the acknowledgement that different people, way of thinking, way of living exist.
Being bilingual is an asset , not only because you can speak with many more people than others, but becauseit also gives you a biological advantage, because the brain has to adapt to its new environment, even if you are not bilingual by birth.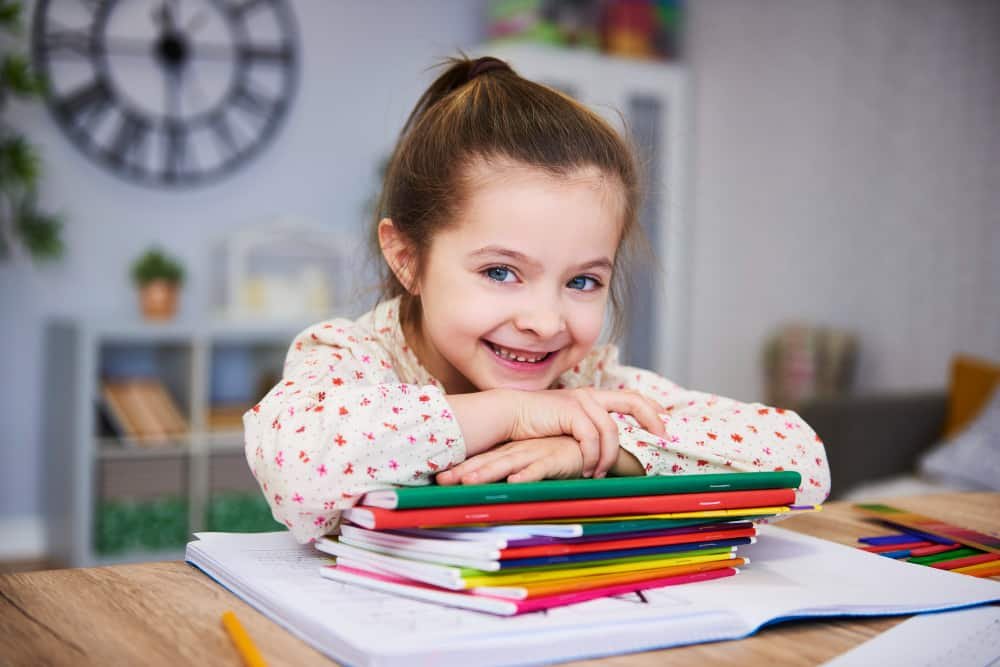 A study, published in 2017, involved 16 bilingual individuals who had been exposed to Spanish from birth and to English by the time they were 8 years old.
The paper shows that bilinguals' ability to seamlessly switch between two distinct communication systems masks the considerable control exerted at the neural level."
In fact, when a bilingual person hears words in one language, the other language also becomes activated. Scientists think that the brains of bilinguals adapt to this constant coactivation of two languages and are therefore different to the brains of monolinguals.
This has a direct effect on the brain and its neural plasticity. The cognitive function is impacted and the child will develop the ability to focus attention on relevant information and shift attention as needed. Therefore, the child is going to be better at task switching, depending the importance given to the task. Not only this skill is important during their school years, but they will be able to be adapt better during their career. Some studies suggest that the changes affecting the brain could protect the brain from dementia as well.
HOW TO HELP YOUR LANGUAGE LEARNER
How to help my kid? This is the question that all parents ask themselves. First, reassure your kid , they are still allowed to speak English language. But they will need to live a little in a French world too.
UNDERSTANDING YOUR BILINGUAL CHILD
A bilingual child has a multicultural identity. He is bicultural, he has access to two different worlds.
It is going to be easier to maintain the minority language if the child arrived in the US when they were already speaking really well their mother tongue. You can't easily forget something you already know; you will just have to reactivate the memorywhen it's needed. Plus, the emotional connection with the home country, family and friends over there should be sufficient motivation to maintain a good level in that language.
It could be different for the child born and raised in the US by a bilingual family.
Because he has grown up with two languages, both languages are equally important. This is why it is often very difficult for bilingual adults to determine their mother tongue. Bilingualism is their mother tongue. To say that language A is more native than B would be to underestimate one of the two languages.
Language is not only a communication tool, it is also an important symbol that shows that you belong to a group. When a child starts school, he/she is adapting to a new environment, this environment has a language and that is why some children will reject the language of the house if it is different from the language of the school. This is how they build their identity. Same thing for teenagers who all want to be like the others and don't want to stand out from the crowd.
Don't be surprised. You will need to encourage them to keep using French, at least at home. Make a list of all the benefits of speaking a second language. At some point, your child is going to understand that being different can be an asset.
FRENCH IMMERSION
You will have to set up a French environment for your bilingual child. Foreign language learning is an everyday life job. Studying French may seem difficult for English speakers, who will keep a lovely accent, even after years go by . Bilingual children just have to remain bilingual. How lucky they are!
SPEAK FRENCH
If both parents are French natives, decide that your house is a French kingdom. French is the official spoken language and being French speakers is mandatory. It is going to be harder if only one parent speaks French, but ask your spouse to get involved by learning French with your child, for example. Remind them that they loved and married you and your French personality and that it would be sad to not share the same with your child.
You can also add French traditions and French food to your learning plan. It will be more interesting to learn French with the French culture at the same time, especially tasting crepes, eclairs and cheese.
VISIT FRANCE OR A FRANCOPHONE COUNTRY
The best way to learn French is to go to France. You will be totally immersed in the language and culture of the French society. You can find many cheap flight deals to Europe during the summer. Unless you still have family there, you don't necessarily have to go to France; you can choose any Francophone country, in Africa or Canada, for example.
You can also find many cultural events in big cities in the US. Many Francophone countries have embassies and they are often organizing free events open to the public. This is a great opportunity to meet people and learn about the culture.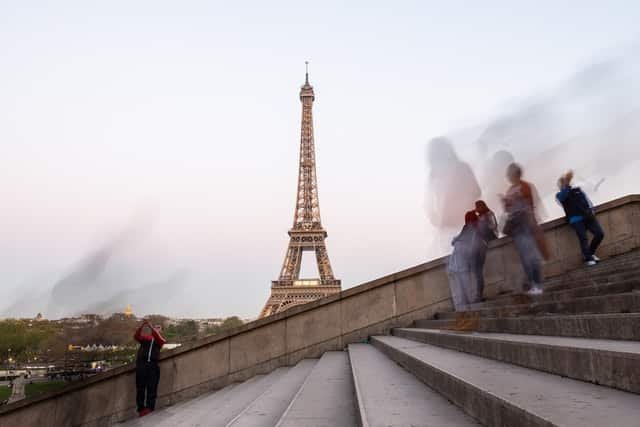 READ FRENCH
Are you a fan of bedtime stories? If the answer is 'no" it's never too late to change that. What is better than a quiet time, cuddling with your child, to read a French book before saying goodnight? If your child can already read in English, why does not try to read in French? Sounds and spelling are different but it won't be as difficult as learning to read in general.
There is no better way than reading to learn vocabulary, new words, native popular expressions, styles etc. You can even read French History books to kill two birds with one stone.
LISTEN TO FRENCH
Take advantage of the technology and download French movies and TV shows, find interesting websites and apps to help your child practice his/her French.
You can set up a schedule within your child will have listen to French audiobooks or watch television in French or with French subtitles. You can find all the cartoons you want on YouTube. With a VPN you can have access to French television too via a subscription-based streaming service like Nextflix or Salto.
They will hear accents, tones, speed of speech different than yours; it will widen their ear and refresh their French.
Have them speak to your family overseas using a phone or video call. They will have to make effort to speak correctly and you can even challenge them with a little French contest between them and a cousin of the same age.
FRENCH WORDS : WRITE IN FRENCH
Writing in French will keep their spelling , but also their writing, since, in France, people learn to write in cursive. You can try to find a pen pal; a former friend, a cousin, an association etc
You can also buy French activity books or use the book you read at bedtime to practice dictation tests. Even if it might be look like old school, you can give them a French English dictionary. Contrary to a phone, they can bring it to school and look for French words translation during class.
TEACHING FRENCH
It is time consuming and it is required patience to make your child want to maintain French. There is no shame to feel helpless or not motivated. That is why teachers exist. Because if a child makes you a parent, they don't turn you into a teacher. But where to find a French school?
Go on your Nextdoor app and ask for a French teacher. You can also log in in a tutoring website like Wyzant and find a tutor, on line or in person.
You will also find organizations that offer classes for kids and parents such as Alliance Francaise.
As we live in Florida, you can create an account for free on FLVS ( Florida virtual school) an enroll for free in French classes, that will give your child high school credit.
Download Duolingo for free on their phone: this awesome app is very engaging and educational, and kids with a phone or a tablet can bring it everywhere. There is a premium version, but the free version is just as great!
DON'T GIVE UP
With all these tips, you will make sure that your child won't lose their French and might even improve it. Knowledge of the second language will give him/her an edge when he enters the job market. Bilingualism will help the child succeed in school and in life.
Go to a French School
If you want your child to be able to do more than have a French conversation, and have the ability to write more than an email, you can send him/her to a French school. The French schools teach not only the language but also all the other school subjects, including History. More than a language, children are educated and learn French culture in a way that adheres to the French Ministry of Education. This education gives students the possibility to later chose between France, the US, Canada, and much of Europe for higher education. French-American Schools (PreK-12) are part of a worldwide network of over 495 internationals with a French curriculum, in 137 countries (AEFE network). The US alone has 47 such schools LinkWith over 17,500 students. The education provided in these schools conforms to the curricula defined by the French Ministry of Education which accredits the qualified schools with a "Homologation". You can find most of these schools in more populated regions throughout the US and in large city centers like N.Y, L.A., Chicago, San Francisco, Dallas, Austin, Atlanta, etc. Florida is catching up with 6 schools in the state, two of which in Boca Raton: French American International School of Boca Raton (FAIS) and l'école Française Internationale de Boca Raton- Le Petit Prince. You may ask "but what is the difference between a French school and an American school?". The benefits are many. Take a look at FAIS, you will see that they teach in a way dear to French people: learning grammar at a young age, correct spelling, writing legibly and neatly in cursive. As your child learns using the French pedagogical method for half the day and the American method for the other half, all the while in full language immersion, he/she benefits from the advantages of both. It's a real win-win!